The Wellington Tenths Trust is an Ahu Whenua Trust constituted under Section 244 of Te Ture Whenua Maori Act 1993.
The Wellington Tenths Trust is an Ahu Whenua trust constituted by the Māori Land Court Order of 16 December 2003, pursuant to Sec 244 of Te Ture Whenua Māori Act 1993 which varied the original Trust Deed of 1977 and the subsequent variation of Deed made on 17 July 1996.
The Trust was established to administer Māori Reserve lands, largely in urban Wellington, although it also administers a rural block in Kaitoke, Upper Hutt.
The Trust owns a total of 81 hectares of land.
The beneficial owners of the reserves are descendants of hapu of Te Ātiawa, Ngāti Tama, Taranaki, and Ngāti Ruanui tupuna who were living within the rohe in 1839. There are currently 7,256 registered beneficial owners and many other whānau through those beneficial owners.
Since gaining rights to exercise self-management, and despite the ongoing prejudicial legislation under which they have been forced to operate, the Trusts have managed their resources in a positive way, growing their value from around $100,000 in the late 1970's, and now have total assets as at 31 March 2022 of over $150 million. The beneficial owners of the Trust are now achieving a good economic return from their assets.
This is an enormous success story, particularly in view of the fact that, for most of their operation the Trusts were denied legislation equality with other landowners.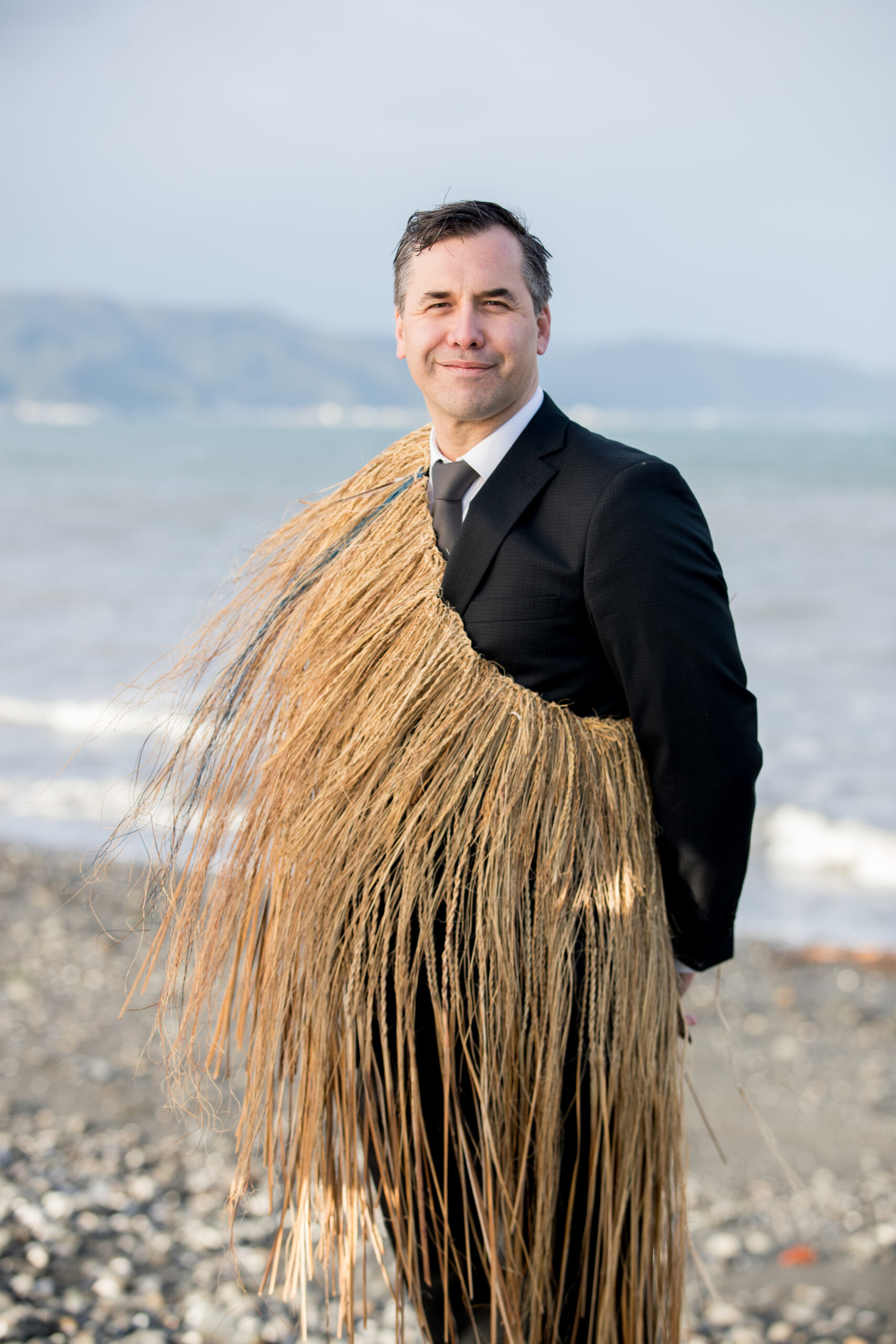 Anaru Smiler - Chairman
Anaru's links to Te Ātiawa are through his father, Kingi Winiata Smiler, and his grandmother, Margaret Wikitoria Smiler (nee Black).  Anaru lives in Taupō with his wife and three children.
Anaru has a Master of Business Administration (MBA) from Victoria University in Wellington and is currently Group General Manager of Wairarapa Moana Incorporation.
With 20 years' experience working within the public and private sectors in both Aotearoa and the United Kingdom Anaru is actively involved in managing a number of Māori economic development initiatives.
Anaru has a passion for Māori economic development and well-being and appreciates the huge shoes he must fill to continue his whānau legacy!
The Objective of Wellington Tenths Trust is:
To maintain and develop the reserves to the best financial and social benefit of the descendants of the original owners. Therefore the managing Trustees must look at investments and projects in a holistic way – incorporating cultural, social, environmental and financial considerations in their decision making. Another responsibility of the Trust is to uphold the Mana Whenua status in the region. This means that Wellington Tenths Trust are involved in many different projects and activities in the Wellington region.